Cleaning of soil pipes
Soil pipes are cleaned using professional electromechanical cleaning equipment.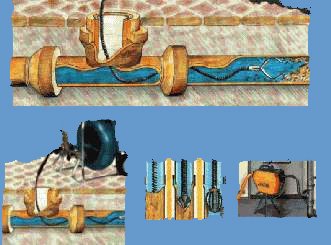 Â
The equipment is designed primarily for the cleaning of house drainage systems, sinks, washbasins, sewers, urinals, WC, stacks, yard and sewer inlets, spout pipes including drains and many others. This system also enables us to perform revisions inside buildings and objects with narrowing and bending pipeline profiles.
Thanks to special extensions and cutter tools, it is also possible to remove hard plugs and discards in the piping.